SIGNIFICANT EXPERIENCES

Joe Chudnoff spent his entire military experience in the United States during World War II. He was a very patriotic man then and up until the time he passed away. He first went to Fort Jackson - South Carolina where he received Basic Training with 106th Army Division. More specialized training at Fort Meade - Maryland. While there he received the Army Commendation Medal. Then Joe had an opportunity to become an Army Officer and went through Infantry Officer Candidate School at Fort Benning - Georgia and Fort Dix - New Jersey when an unfortunate injury occurred. He

sustained injury to right knee during field exercise which hospitalized me for several weeks, less than 3 weeks from graduation at Infantry OCS. Joe became physically disqualified and finished his service at Fort Dix.

Joe was an enthusiastic member of the Lexington Veterans Association. He and his wife, Judy, lived in the Sommerset Villas at Lexington.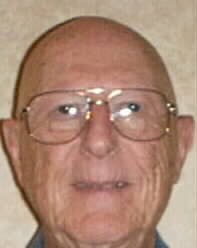 Joe Chudnoff passed away at Hope Hospice in Fort Myers on September 22, 2007. Local Services are scheduled to be held at Temple Beth El in Ft. Myers on October 7, 2007 with Military Honors. His ashes will be buried in Pennsylvania.

To view picture in larger format please click on the picture. To return back to page please click on the browser back button.